Purpose
This is the website of Erik L. Arneson, Freemason and author. My writings are primarily focused on Masonry as a transformative art, but also include book reviews, general Masonic information. You will also find the archives of my old Masonic weblog.
Does Your Lodge Need a Speaker?
I am available for speaking engagements for Masonic lodges and organizations! In fact, I really enjoy it. To learn more, check out my lectures and speaking page.
Projects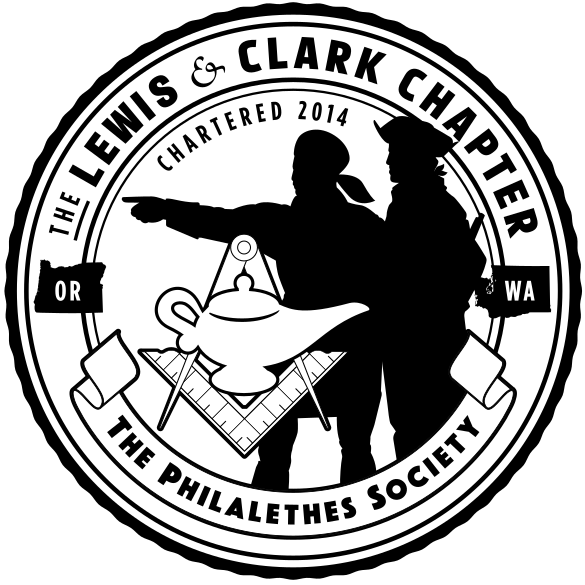 The Lewis & Clark Chapter of the Philalethes Society
Active since 2014, the Lewis & Clark Chapter of the Philalethes Society seeks to provide Masonic education to lodges and organizations in the Pacific Northwest.
The Masonic Conservators Database
I have just released a new online project, The Masonic Conservators, which is a database of all of the members of that group. It's intended to be used as a research tool. Browse through the database, and if you are interested in helping out, contact me and I'll get you set up to add notes and biographical detail to the members.

The Memory Lodge: Practicing the Art of Memory
An examination of the ars memoria and its application in a Masonic context. This article is actually published, so you'll have to pick up the first volume of Ahiman to read it.
Erik's Masonic Journey
This website, which may have actually been the first weblog dealing with Freemasonry, was written by me and ran from March 2000 until about March 2005. Go ahead and read it here, or select some of my favorite entries from the list below. Please be warned that there are a lot of broken links, missing images, and other such bits that tend to plague older websites.
E-Mail List
The MasonJourney Yahoo Group, which used to be an announcement list for the old weblog, has now been revived as an announcement and discussion list for this website. If you are interested in getting a rare announcement when this website receives a significant update, I would encourage you to join. Either click on the link above, or use the form to the right.
This website is a participant in the Amazon Services LLC Associates Program, an affiliate advertising program designed to provide a means to earn fees by linking to Amazon.com and affiliated sites.